Albania Expedition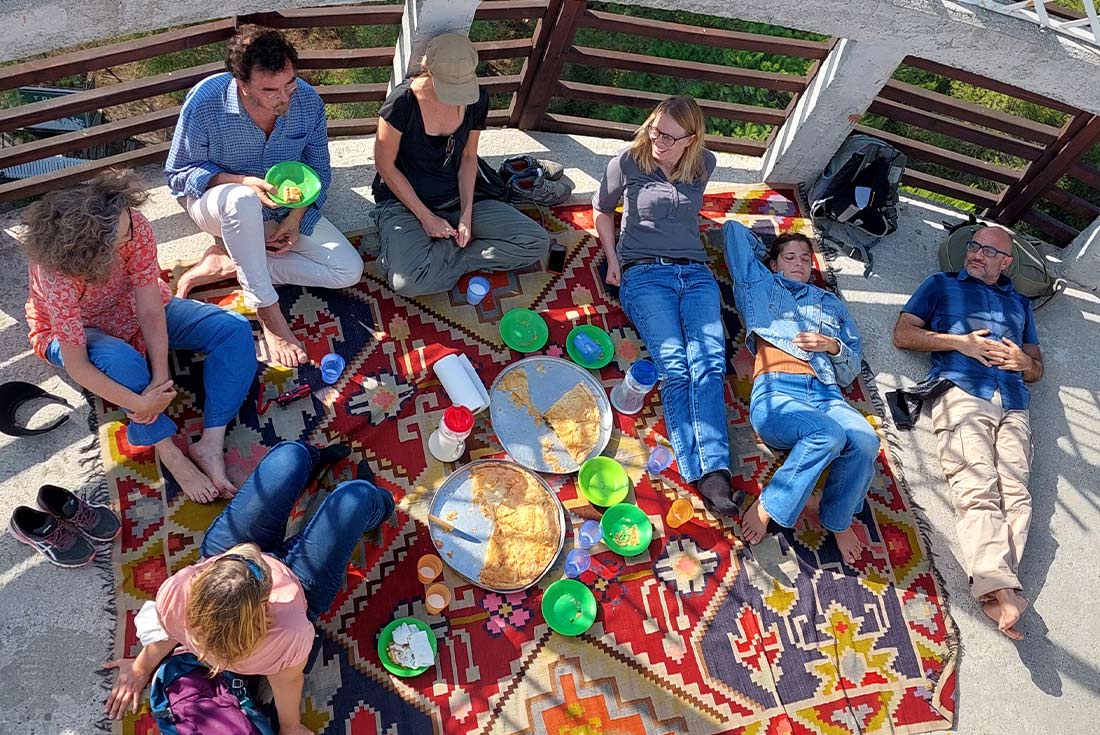 Albania Expedition
It may be an under-the-radar-travel destination, but when it comes to dazzling landscapes and fascinating culture, Albania is every bit as magnificent as its more popular neighbours. Spend nine days getting to know this Balkan gem with a local leader, travelling from bustling cities to remote reaches. Drink coffee with locals in Tirana, hike along off-grid rivers in the country's north, stay in welcoming guesthouses and beachside hotels, and spend the night on a sustainable farm. You'll learn about local crafts with artists, birdwatch as you eat breakfast in a spectacular national park, and learn about Albania's culture and history from those who know it best.
Activities
Shala River - Hiking
Shala River - Hiking
Mrizi I Zanave - Farm to table dinner
Divjaka-Karavasta National Park - Conservation tour
Durres - Beach stop
Divjaka-Karavasta National Park - Sunrise birdwatching breakfast
Babunje - Local handicrafts experience
Babunje - Turkish coffee reading
Babunje - Family visit & home-cooked lunch
Bay of Vlora - Hike to Tragjas Village & farm visit
Berat - Old Town & Berat Castle guided tour
Tirana - Villa with a Star Memorabilia Collection visit
Highlights
Venture into the wild and beautiful landscapes of northern Albania, explore spectacular lakes and rivers and experience a slice of rural life.
Spend the night on a sustainable farm, where you'll enjoy dinner made from fresh ingredients grown on site and learn about local farming practices.
With the support of non-profit ecotourism organisation MEET, learn about conservation efforts at the Karavasta Lagoon in Divjake- Karavasta National Park, spend the night at a locally owned beach accommodation and rise for a sunrise breakfast atop a birdwatching tower.
Visit the village of Babunje, where you'll take part in a hands-on craft experience with local artists and be introduced to polyphonic singing, homemade raki and Turkish coffee reading plus enjoy a home-cooked lunch with a family.
Get to know Albania's capital as you explore Tirana with your local leader, and share a coffee in the garden of our local friends to learn about their culture and family history.
For over 30 years we've been taking travelers around the globe. That's over 30 years of adventures, of visiting new places and old friends, of countless unforgettable moments. More than 30 years of changing the way people see the world, on small group tours with like-minded Intrepid people.
As a responsible business, we've always been committed to being there for our travelers and the communities we visit. So, you can trust that when you travel with us, we won't just be there for you
...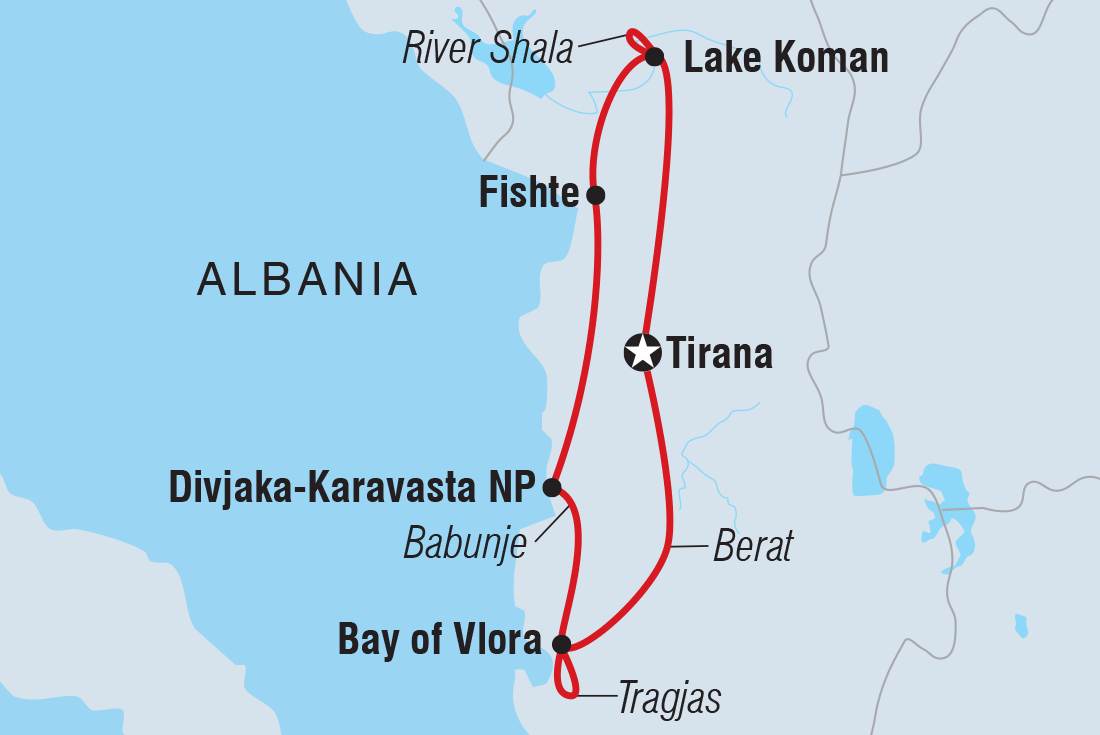 Day
Destination
1
Tirana
2
Lake Koman - River Shala
3
Shala River
4
Shala River - Farm Stay
5
Divjaka-Karavasta National Park
6
Divjaka-Karavasta National Park - Babunje - Bay of Vlora
7
Tragjas - Bay of Vlora
8
Berat - Tirana
9
Tirana