Hiking the Best of Moab: Arches and Canyonlands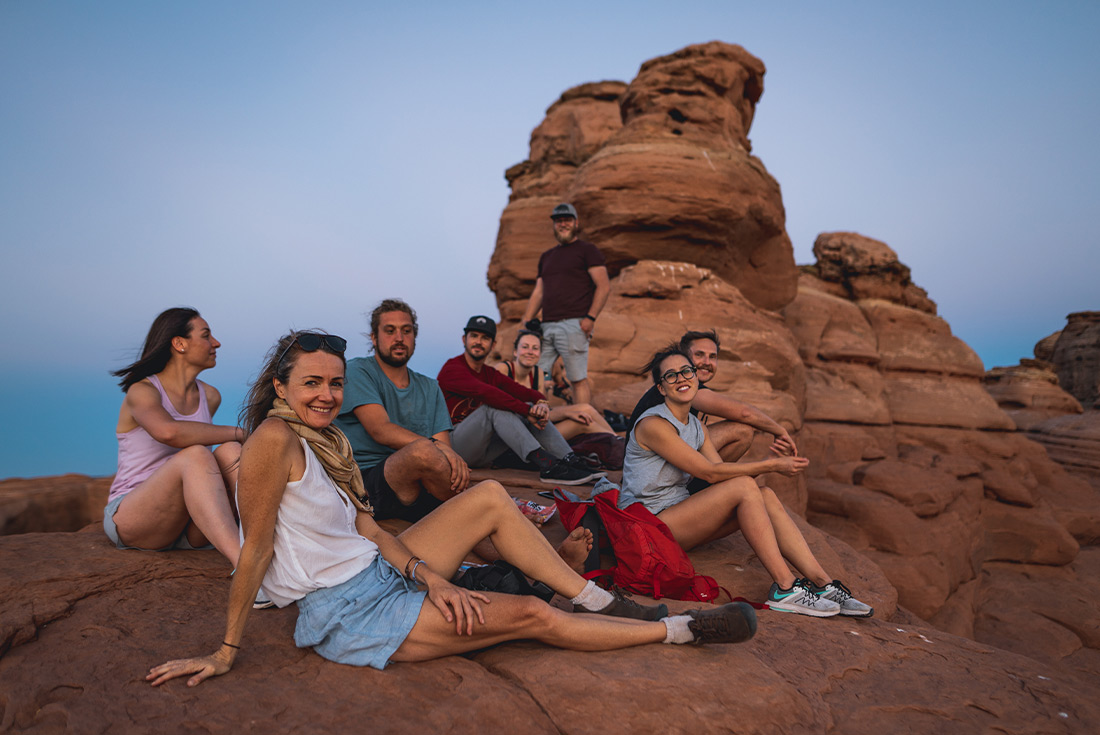 Hiking the Best of Moab: Arches and Canyonlands
Explore the Arches and Canyonlands National Parks outside of Moab, Utah on this five-day hiking trip. Trek through two of the most famous national parks in Utah's Canyon Country and be dwarfed by towering sandstone spires, arches and canyons. As one of the most scenic landscapes in the state, you'll catch glimpses of the Colorado River as it makes its way around the iconic arches. In the distance, the snow-capped peaks of the La Sal Mountains frame this extraordinary part of the country. Indulge in local food each night and relax in comfortable river side lodge accommodation, feeling rested and refreshed before setting out on more adventures each day!
Activities
Arches National Park - Devil's Garden Loop Hike
Dead Horse Point State Park - Dead Horse Point overlook
Canyonlands National Park - Island in the Sky Hikes
Canyonlands National Park - The Needles hike
Arches National Park - Double Arch and Windows visits
Arches National Park - Delicate Arch Early Morning Hike
Moab - Colorado River to Castle Valley View hike
Highlights
Spend five days exploring two national parks, Arches and Canyonlands, and their surroundings on this lodge-based hiking trip.
See some of Utah's most iconic natural structures, including Landscape Arch, the Windows and Delicate Arch.
Hike through the desert of eastern Utah, exploring the foothills of towering cliffs, looking up at spires reaching for the sky and wandering through an endless array of natural stone arches.
Experience the power of the Colorado River – one of the longest rivers in the United States – catching glimpses of it as it winds through the national parks.
Relax and recoup at comfortable lodge accommodations each night, enjoying local food and kicking your feet up before tackling more hikes each day.
For over 30 years we've been taking travelers around the globe. That's over 30 years of adventures, of visiting new places and old friends, of countless unforgettable moments. More than 30 years of changing the way people see the world, on small group tours with like-minded Intrepid people.
As a responsible business, we've always been committed to being there for our travelers and the communities we visit. So, you can trust that when you travel with us, we won't just be there for you
...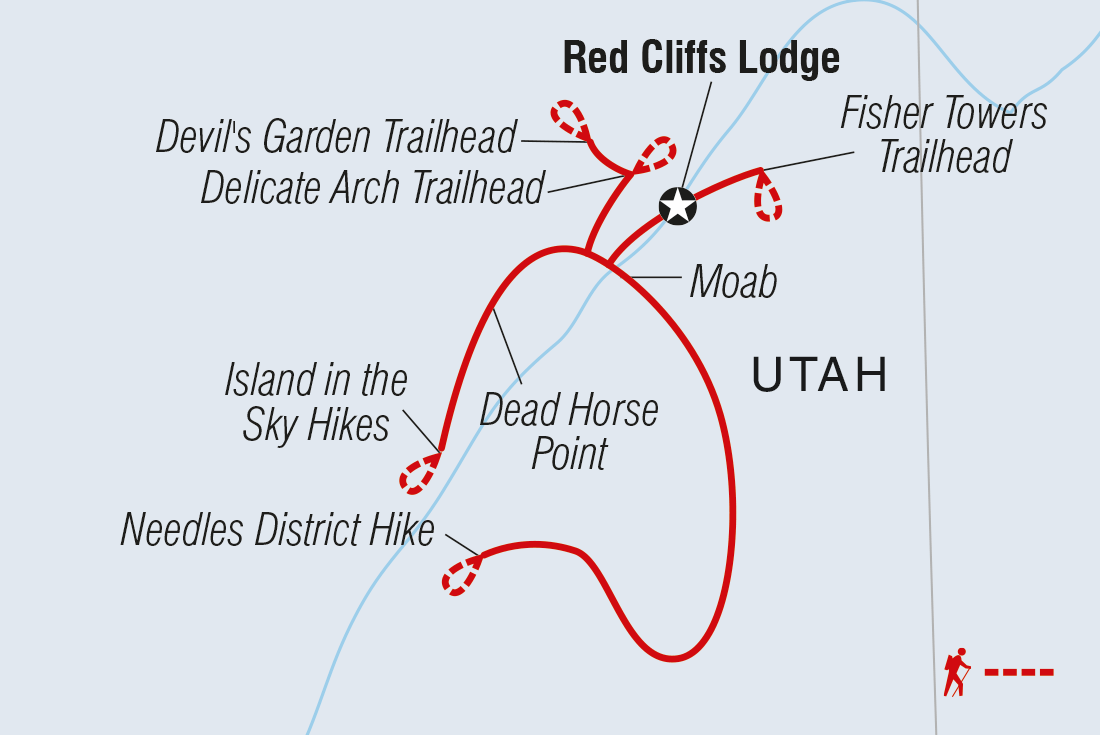 Day
Destination
1
Moab / Arches National Park
2
Moab / Canyonlands National Park
3
Moab / Canyonlands National Park
4
Moab / Arches National Park
5
Moab