Papua New Guinea Expedition: Firedance Festival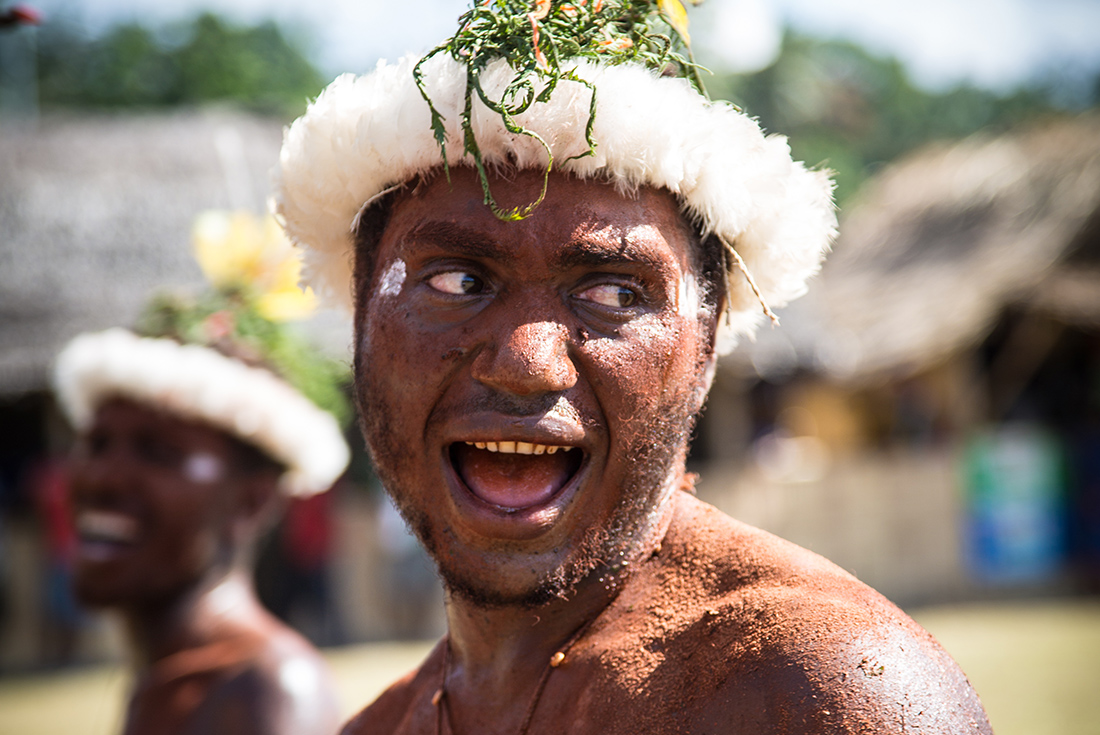 Papua New Guinea Expedition: Firedance Festival
Travel deep into Papua New Guinea to experience local cultures, natural splendour and island life on a nine-day adventure culminating in the spectacular Firedance Festival. Watch as local villagers invite you into their communities and perform a traditional dance around the fire – a culturally rich and awesome sight to see. Along with this festival, discover the wild beauty of the Duke of York Islands, learn of the fascinating military history of East New Britain, encounter resident spinner dolphins, and let local island life delight your senses. For those interested in a South Pacific adventure that is definitely one-of-a-kind, let Papua New Guinea's islands capture your imagination.
Activities
Highlights
As a small group, be welcomed into a local village and watch as traditional Baining dancers circle a growing fire and perform dancing rituals – a insight into one of Papua New Guinea's indigenous cultures.
Spend time before and after the performance learning more about these traditional customs, sharing meals, stories and laughs with local community members.
Jump into island life of the Duke of York Islands, marvelling at an active volcano, tucking into a beachside barbecue and experiencing a traditional sing-sing with the villagers.
Discover how the World Wars played out in the Pacific, by visiting the War Museum in Rabaul and heading underground for a tour of the Japanese tunnels in Kokopo.
Adventure and Active
Festivals and Events
For over 30 years we've been taking travelers around the globe. That's over 30 years of adventures, of visiting new places and old friends, of countless unforgettable moments. More than 30 years of changing the way people see the world, on small group tours with like-minded Intrepid people.
As a responsible business, we've always been committed to being there for our travelers and the communities we visit. So, you can trust that when you travel with us, we won't just be there for you
...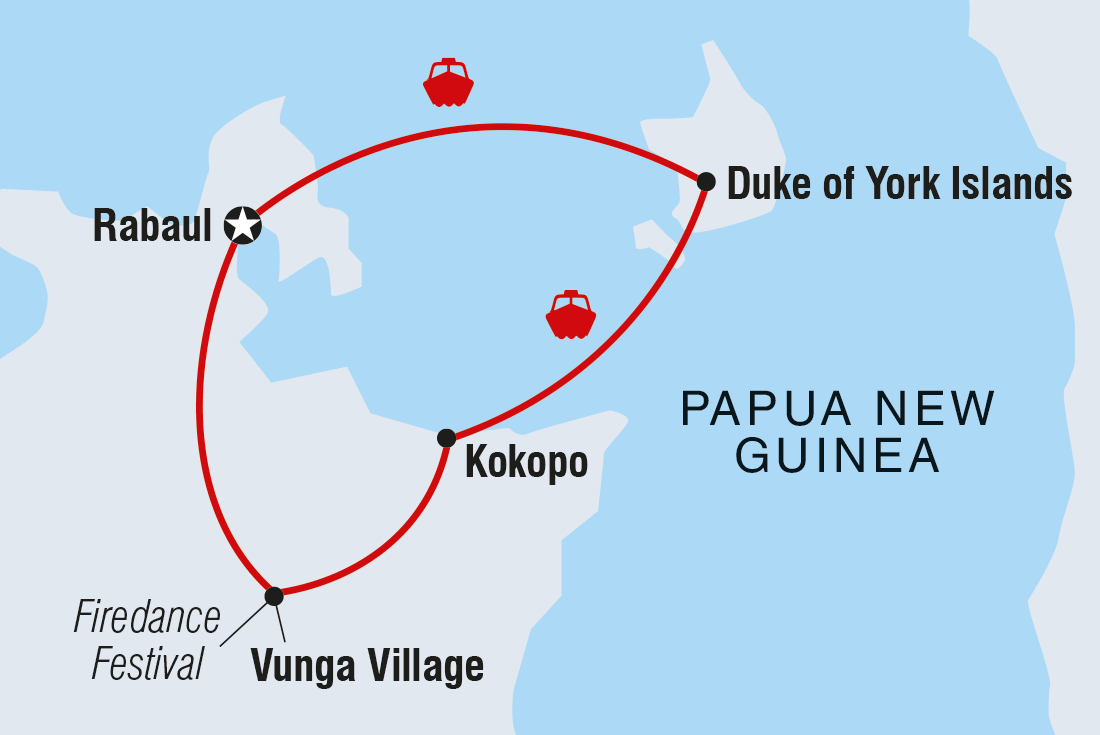 Day
Destination
1
Rabaul
2
Rabaul
3
Vunagum Village
4
Duke of York Islands
5
Duke of York Islands
6
Kokopo
7
Firedance Festival
8
Firedance Festival
9
Rabaul