Comoros: Wildlife Expedition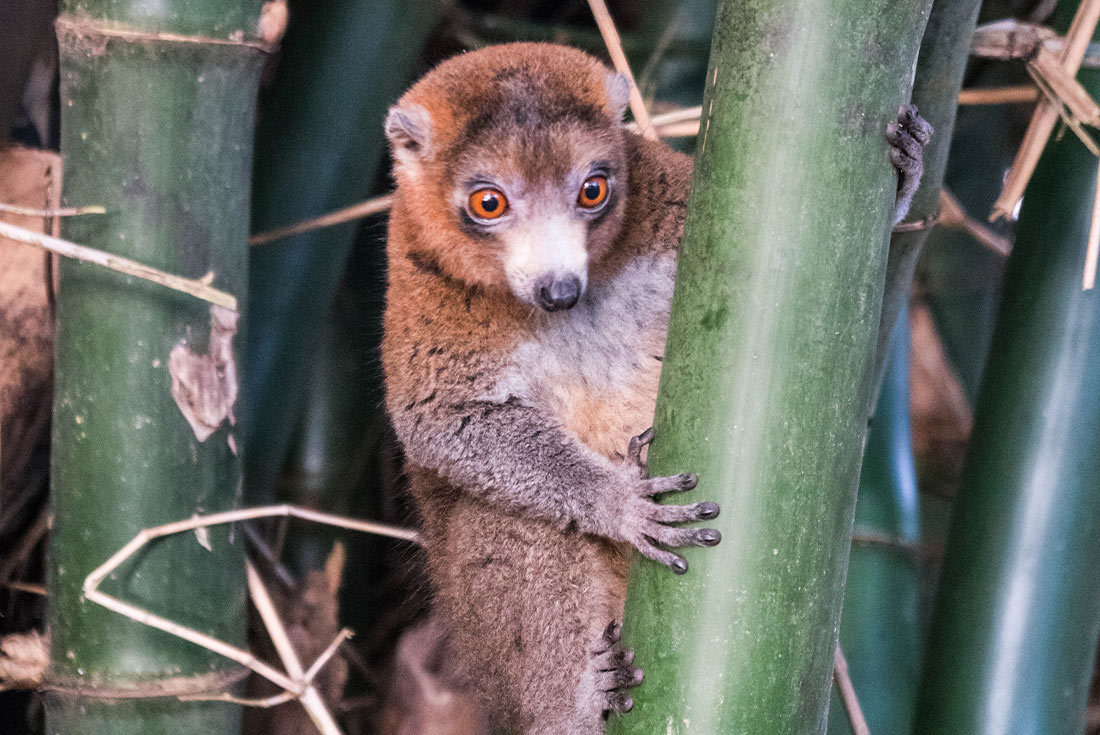 Comoros: Wildlife Expedition
Join the few lucky souls who have ever visited Comoros, a small archipelagic country off Africa's east coast. On this 9-day wildlife expedition, split your time between two islands and encounter the many sea and land critters that call these islands home, including green sea turtles, Livingstone bats, humpback whales, lemurs, sharks, tropical fish, manta rays and more. Learn from local guides, wildlife experts and national park eco-guards who reveal insights into ongoing conservation efforts and how island communities and their visitors play a role in protecting these fragile ecosystems. Along the way, you'll meet Comorians eager to share the vibrancy of these remote islands, leaving you to wonder why it took you so long to discover this hidden gem.
Activities
Complimentary Airport Arrival Transfer
Moheli - Ylang-Ylang Farm Visit
Moheli - Village walk
Moheli Marine Park - Snorkelling & Islands Tour
Moheli - Park Ranger Conservation Presentation
Moheli - Whale and Dolphin Watching Boat Trip
Moheli - Forest Hike and Livingstone Bat Observation
Itsamia - Turtle Nesting Observation
Itsamia - National Park Eco-guard Conservation Presentation
Grande Comore - Dos du Dragon Viewpoint
Trou du Prophète - Local lunch Experience
Iconi - Walking Tour
Moroni - Walking Tour of Medina and Markets
Complimentary Airport Departure Transfer
Highlights
Explore the Mwali UNESCO Biosphere Reserve, home to the second highest marine diversity in the world. Spot humpback whales and spinner dolphins; snorkel among vibrant coral reefs, parrot fish, manta rays, wrasses, fusiliers, reef sharks and maybe even dugongs.
Take a short a hiking experience in the subtropical tropical rain forest to observe one of the world's largest bats, the critically endangered Livingstone flying fox.
Stay in community operated beachside bungalows in Itsamia, visit one of the largest Green turtle nesting sites of the world where Turtles nest year-round and learn from various local wildlife experts about ongoing conservation efforts.
Enjoy a seafood lunch served in a giant clam shell at Miki's Place, cooked for you by Miki himself, a colourful local Rastafarian, in his lean-to "restaurant" under a baobab next to the sea.
Walk among homesteads, meeting villagers with beautiful welcoming smiles, and stroll through the surrounding gardens to see how local foods are produced.
For over 30 years we've been taking travelers around the globe. That's over 30 years of adventures, of visiting new places and old friends, of countless unforgettable moments. More than 30 years of changing the way people see the world, on small group tours with like-minded Intrepid people.
As a responsible business, we've always been committed to being there for our travelers and the communities we visit. So, you can trust that when you travel with us, we won't just be there for you
...