Slovenia: Hike, Bike & Raft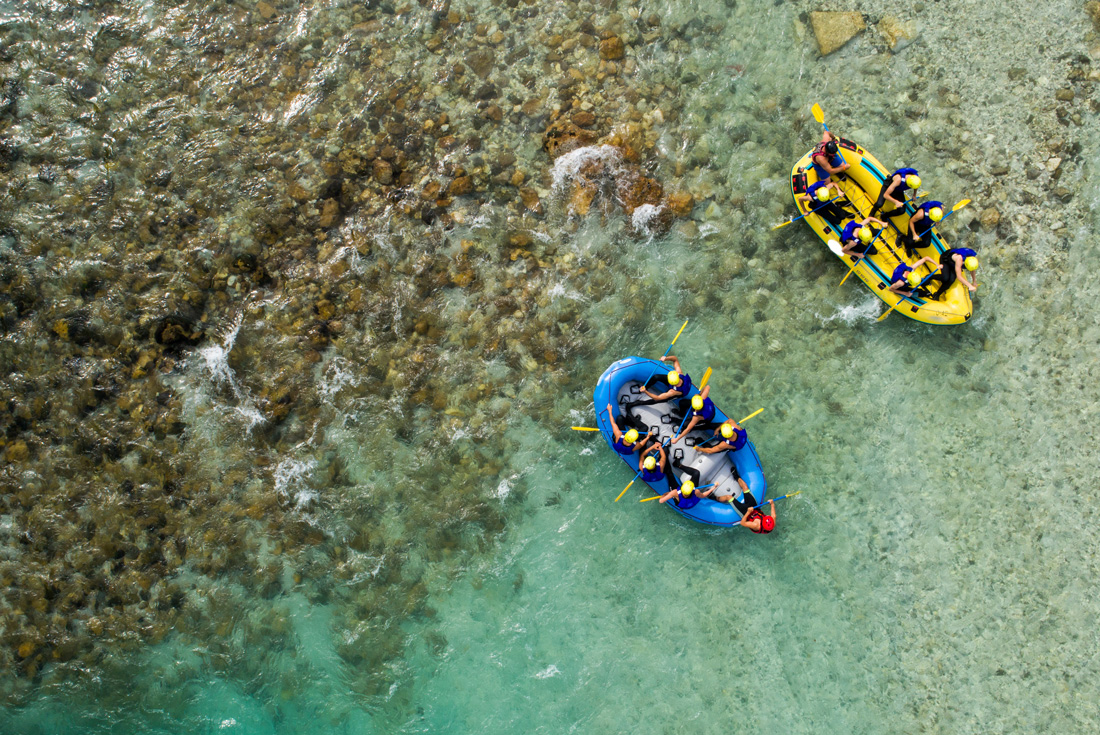 Slovenia: Hike, Bike & Raft
With its crystal-clear emerald lake, tumbling waterfalls and lush green forest flanked by the towering peaks of the Julian Alps, Bohinj is a beautiful active paradise and ideal base for your Slovenia adventure. Hike lush trails on Mt Vogel, go mountain biking alongside the Radovna River in Triglav National Park and hold on to your helmets on an exhilarating rafting trip on the Sava Dolinka River. Along with all this adventure, there's plenty of free time to discover this spectacular part of Slovenia for yourself.
Activities
Mt Vogel Cable Car
Hiking on Mt Vogel
Day Trip to Bled
Rafting on Sava Dolinka River
Biking in the Bohinj Valley
Highlights
From the top of Mt Vogel, hike along lush trails, looking down to the valley where deep green forest meets the endless blue of the glacial Lake Bohinj
Cycle through mountain pastures to outstanding lookouts in Triglav National Park
Famous for its fairytale-like surrounds – including an emerald-green lake with a church in its middle and medieval castle – Bled is a joy to explore. It also produces a delicious local cake (Bled cream cake – make sure to try it).
Ride a raft over the rugged rapids, gates and pools of the Sava Dolinka River, taking in stunning Alpine scenery as you go.
For over 30 years we've been taking travelers around the globe. That's over 30 years of adventures, of visiting new places and old friends, of countless unforgettable moments. More than 30 years of changing the way people see the world, on small group tours with like-minded Intrepid people.
As a responsible business, we've always been committed to being there for our travelers and the communities we visit. So, you can trust that when you travel with us, we won't just be there for you
...
Day
Destination
1
Ljubljana
2
Ljubljana / Lake Bohinj
3
Hiking on Mt Vogel
4
Bled / Lake Bohinj
5
Rafting on Sava Dolinka River
6
Lake Bohinj
7
Biking in the Bohinj Valley
8
Lake Bohinj