Paris is on sale in February!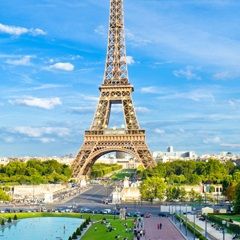 Paris is on sale in February!
2018 Monograms February Wanderlist - 25% off select 2018 Paris Monograms Vacations*
Featured Paris Vacations:
Paris Your Way
2-5 nights – Paris
January 2 – December 31, 2018
2 nights From $661 per person, based on double occupancy, land only.
London, Paris & Rome Your Way
6-14 nights – London
...

You want to see the world, but you don't know where to begin? Well, we're Monograms and we began a long time ago — putting all of the planning, arranging and coordinating into an all-in-one package. A package that ensures you won't find yourself forced into the unknown. Monograms factors in your travel dreams while conquering travel obstacles, trading worrying and wondering for wonderment. In places where you won't even begin to know your way, you'll never feel lost with Monograms. You have a
...